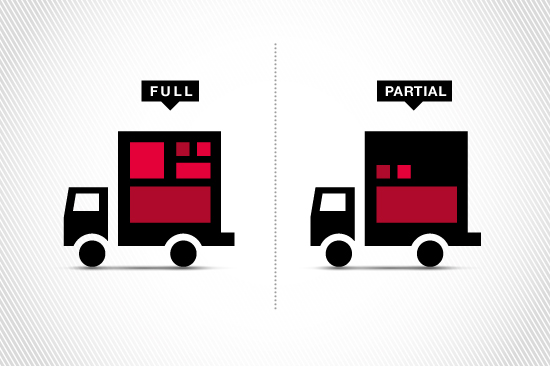 Full and Partial truck loads
If you don't have enough freight for a full truckload but you still want the benefits of less handling and faster transit times, Courtney Transports partial truckload options are perfect for you. Partial truckload shipping allows your freight to stay on one truck for the duration of the transit time. When only one truck is involved, there is no unloading and reloading, which means less handling.
At Courtney Transport we offer both full and partial truck load quotations. This means that when you have a partial truckload you can potentially lower the cost of your overall delivery.
Whether you have a large or small consignment, we will be happy to quote for any scale of delivery whether it requires a full vehicle load, a multi vehicle load or just a partial vehicle load.